What Rug To Use Where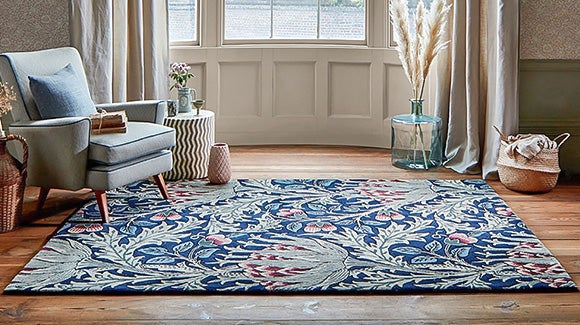 Rug Choices, Where To Begin? When it comes to rugs, there are so many options. The style, material, colour and size plays an important role, as does the rug placement. Always consider how the rug material is to be cared for and cleaned prior to placement to ensure that this will meet the needs of your floor space and intentions of room use
Dining Room
Of course the look is important but let's consider functionality for a moment. In the dining room, food and drinks are sure to spill from time to time. A short pile or flat weave rug is great for an easy clean. You do not want something too heavily textured or thick that will catch on the dining chair legs when moving in and out, or that makes a quick vacuum difficult.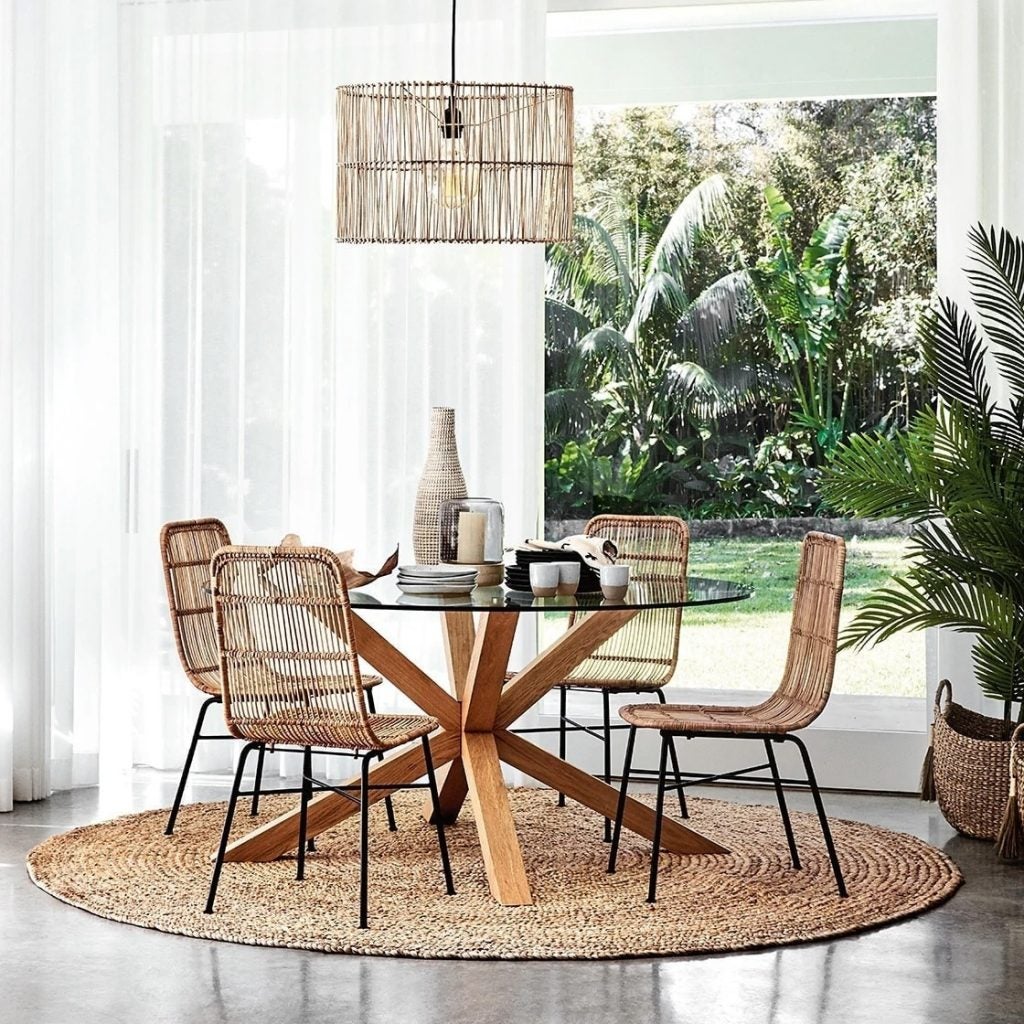 Stay clear of shag style rugs for the dining room, as they can take captive those falling crumbs and dust. Turning to a synthetic and durable rug is a smart choice for under the dining table and is easy to care for. Go large for your dining room rug. You will need a rug that stretches out well past the dining chairs so that when these are pulled out, the chairs don't catch on the edges of the rug, easy to glide over is key.
Bedroom
The bedroom is a space highly unlikely to have drinks and food in it, so it's here that you can go for those gorgeous natural and lush underfoot rugs without worrying about high traffic and spillage. You may even want to consider a hide rug to add character to the decor of your bedroom (these also look fabulous in a home office).
If your room is already carpeted, you can still incorporate a rug. A rug over carpet can help anchor the bed and give balance to your bedroom interior. If you have timber floors, a rug will add warmth and bring comfort to your feet in the cooler months. Floor rug runners in turn also do the same when placing these at the foot of the bed. Just make sure they run the length of the footend so it doesn't throw the room scale off.
Living Room
Living rooms can be the hub of the home. Families often gather here to relax, sit to have a chat, entertain, socialise or simply decompress in front of the TV. You may want to consider how noisy this room can be.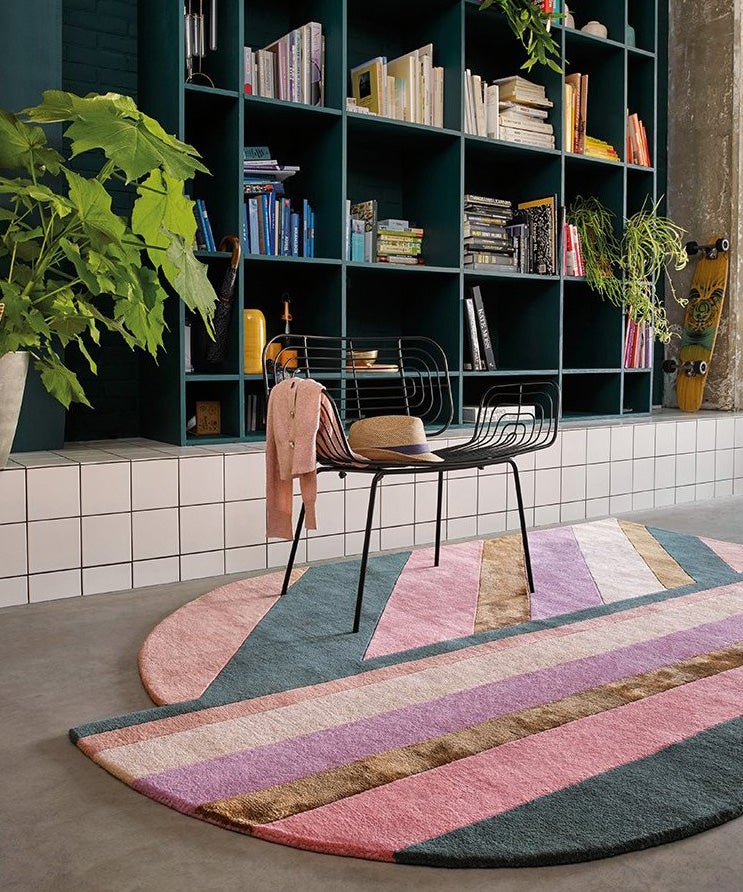 Incorporating a thick or high pile rug can soften the sound of a living room and bring a touch of warmth. The downside to a thick rug is that it can capture debris. If you know that in your living room spillage and mess may be of concern, opt for a stain resistant rug that can be easily cleaned. Low pile rugs are excellent if you have smaller children, elderly or pets around your living space. These rugs avoid a trip hazard when walking from the current floor surface into the living room to sit down. If your living room has a neutral pallet and you long for colour or a change, a floor rug is sure to bring this space liveliness without having to paint a wall or change the furniture.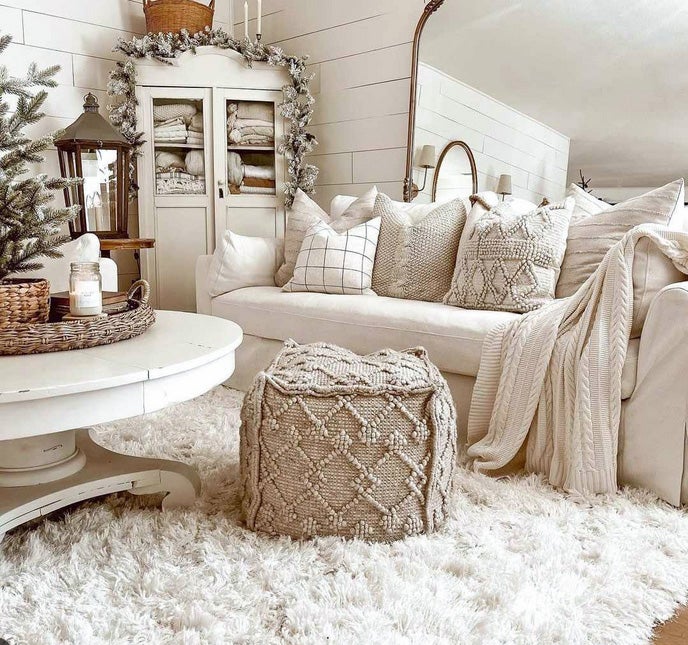 If you're having trouble deciding on a colour choice for your living room rug and you don't want to go too bold, a simple trick is to secure a colour that's visually different from the existing floor surface. In doing this you will effectively create a contrast and subtly add interest to the style of your interior.

Open Plan Living
If you have an open floor plan, incorporating rugs into your styling plan is vital as rugs help define different living spaces. They also ensure that these larger areas still feel cozy and break up the main floor surface visually.

Now You're In The know
Factor in the above functionality and placement points when selecting rugs for each room and you're sure to find your best suited rug for the intended area of your interior