Embrace The Hamptons Style
When it comes to creating a harmonious blend of sophistication, relaxation, and coastal charm, Hamptons style home interiors reign supreme. Inspired by the coastal homes in the affluent seaside communities of the Hamptons, New York, this interior design style has gained immense popularity worldwide. In this article, we will explore the origins and key features of Hamptons style, delve into its distinctive color scheme, examine the patterns and elements that define it, compare it with coastal style interiors, and discover furniture, lighting, homeware, and rug designs that perfectly suit this timeless aesthetic.
Origin & Features
The Hamptons style draws its inspiration from the luxurious vacation homes along the eastern coast of Long Island, renowned for their elegant and relaxed atmosphere. This style embodies the essence of beachside living while embracing classic and refined design elements. Key features of Hamptons style interiors include: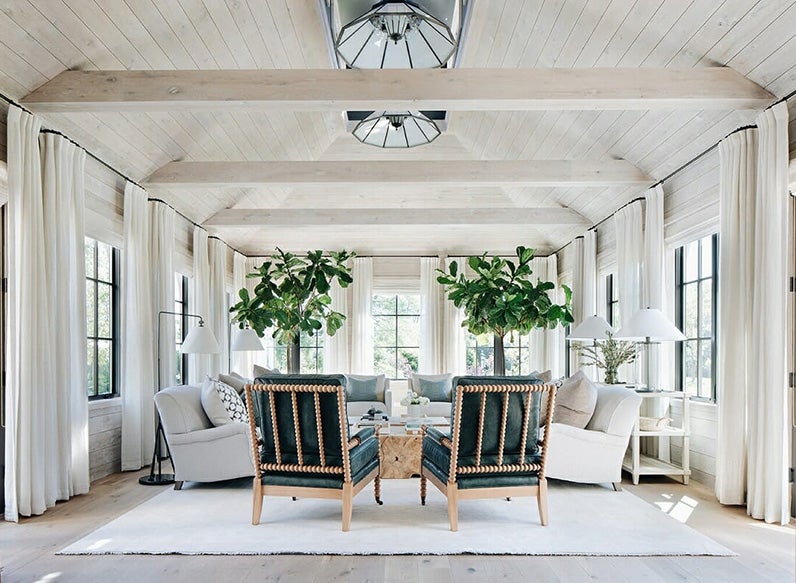 1. Light and airy spaces: Hamptons interiors emphasize an abundance of natural light, achieved through large windows and open floor plans. This creates an inviting and breezy ambiance.

2. Neutral color palette: Crisp whites, cool grays, and soft beiges form the foundation of Hamptons style interiors. These colors are reminiscent of the coastal environment and allow for a serene and timeless backdrop.

3. Natural materials: Incorporating natural materials such as timber, wicker, and rattan is essential to achieving the Hamptons aesthetic. These elements bring warmth and texture to the space, further enhancing the coastal feel.
Colours, Patterns & Elements
The color scheme of Hamptons style interiors is characterized by a combination of soothing neutrals and coastal tones. The primary colours include crisp white, soft shades of blue, sandy beige, and gray. These hues create a sense of tranquility and provide a perfect canvas for incorporating other design elements.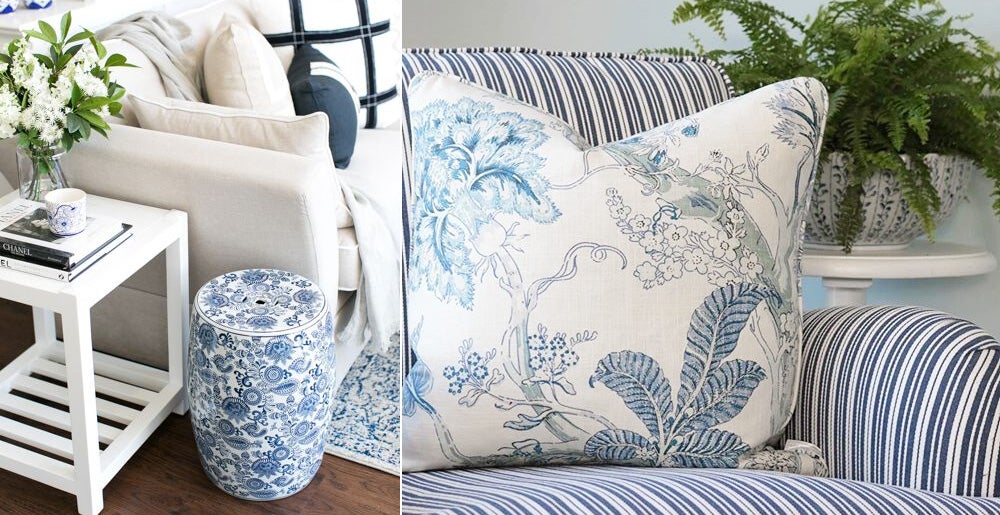 Hamptons style is known for its elegant use of patterns and elements that evoke a relaxed coastal atmosphere. Some commonly used patterns include stripes, checks, and simple floral prints. Nautical motifs like anchors and sailboats are also popular, adding a touch of maritime charm to the space. Incorporating these patterns through soft furnishings, such as cushions, curtains, and upholstery, can instantly transform a room into a Hamptons haven.
Hamptons vs. Coastal
While Hamptons style and coastal style interiors share a love for a relaxed and beach-inspired ambiance, they have some distinct differences. Coastal style tends to lean towards a more casual and eclectic look, often incorporating brighter colours like aqua, coral, and seafoam green. Hamptons style, on the other hand, leans towards a more refined and sophisticated aesthetic, with a focus on neutral tones and classic design elements. Both styles celebrate the coastal lifestyle but with different interpretations.
How to create a Hamptons style atmosphere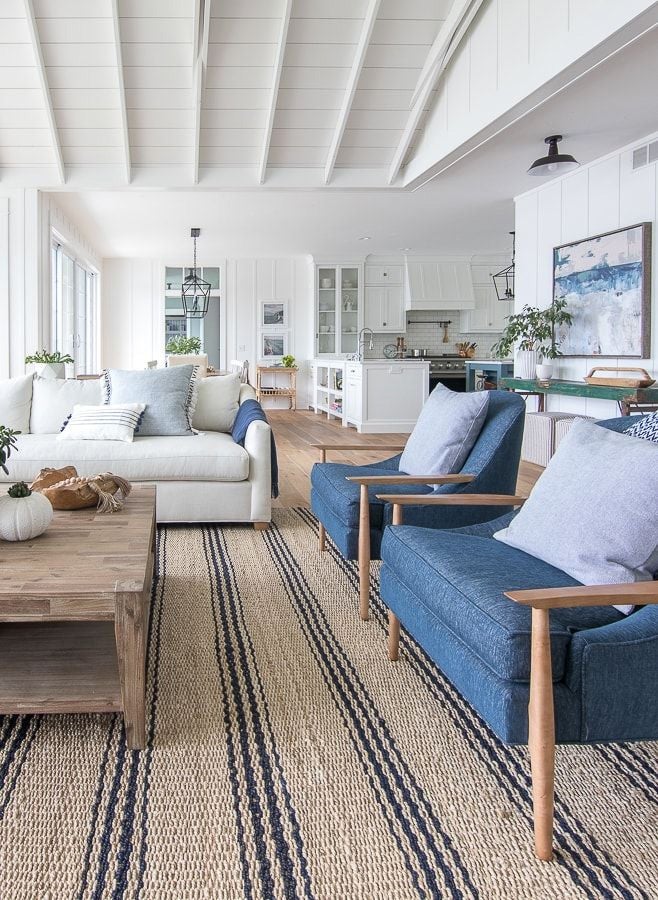 To complete the Hamptons look, select furniture, lighting, homeware, and rugs that reflect the style's elegant and timeless appeal. Here are some design ideas to consider:
Furniture: Opt for classic and well-crafted pieces with clean lines. Think plush sofas and armchairs upholstered in linen or cotton fabrics. Incorporate natural materials like wicker or rattan, seen in coffee tables, dining chairs, and bed frames.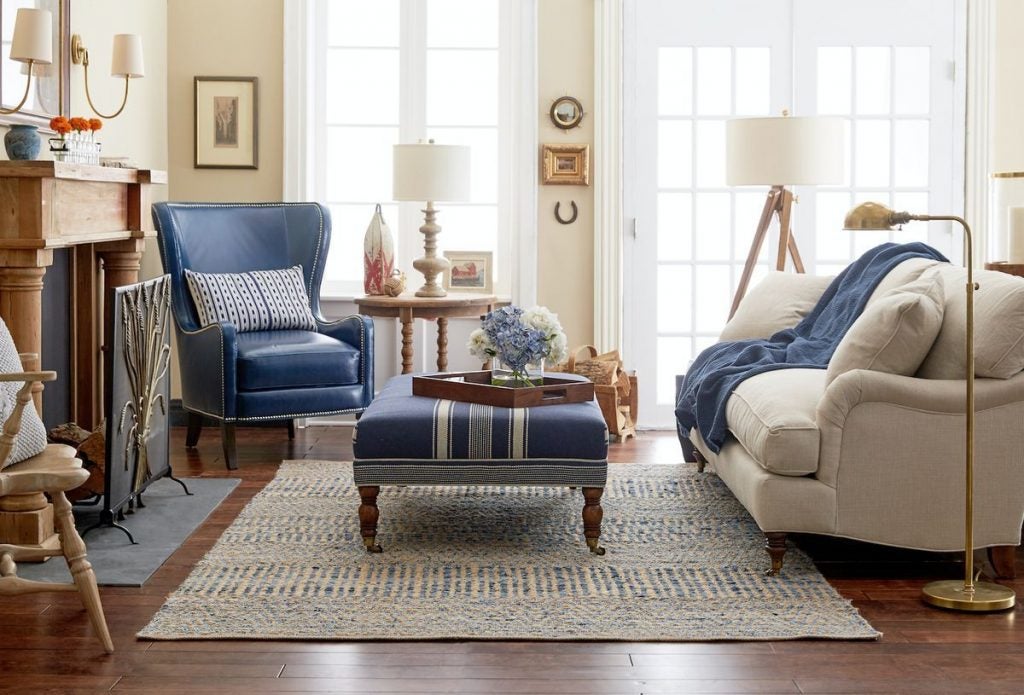 Lighting: Choose light fixtures that exude understated elegance. Pendant lights with clear glass shades or chandeliers with linen or rattan accents are excellent choices. Incorporate table lamps with ceramic or glass bases to add a touch of sophistication.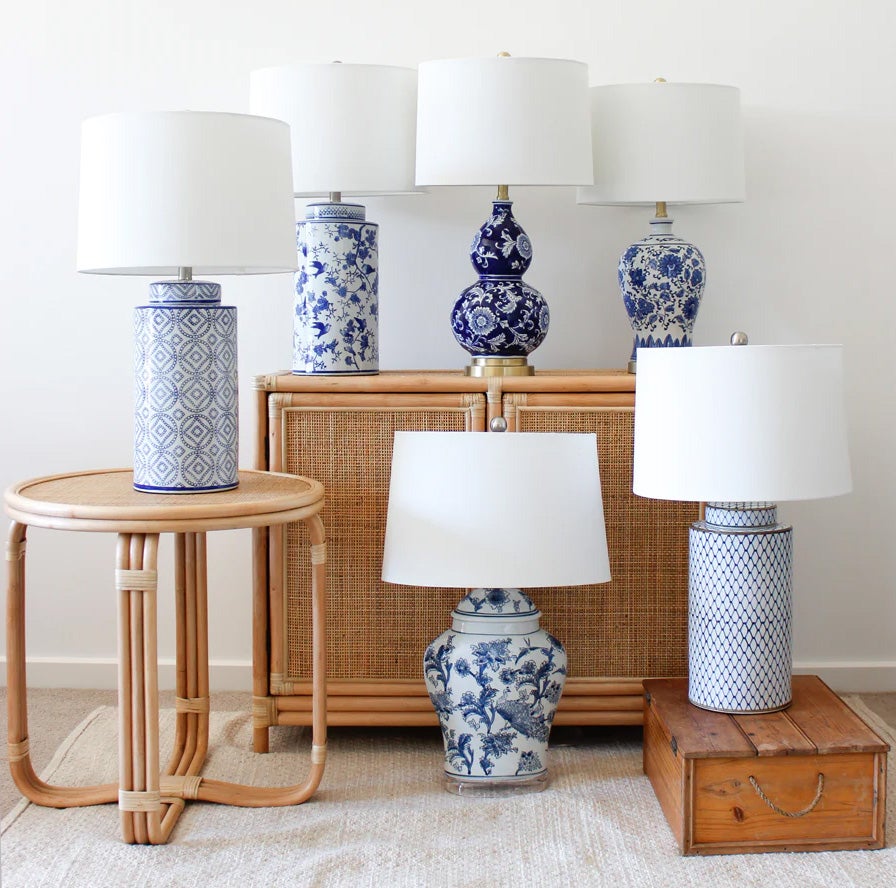 Decors: Accessorize your space with carefully curated homeware. Display items such as seashells, coastal artwork, and woven baskets to bring a coastal touch. Incorporate white or pastel-colored ceramics, glassware, and vases for a refined look.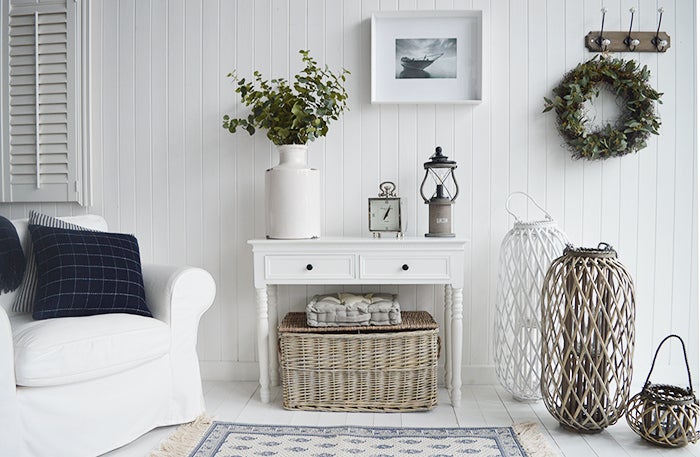 Rugs: Select rugs that are light in color and texture to enhance the airy ambiance. Natural fibers like jute or sisal work well, or opt for a classic striped rug to add a touch of nautical charm.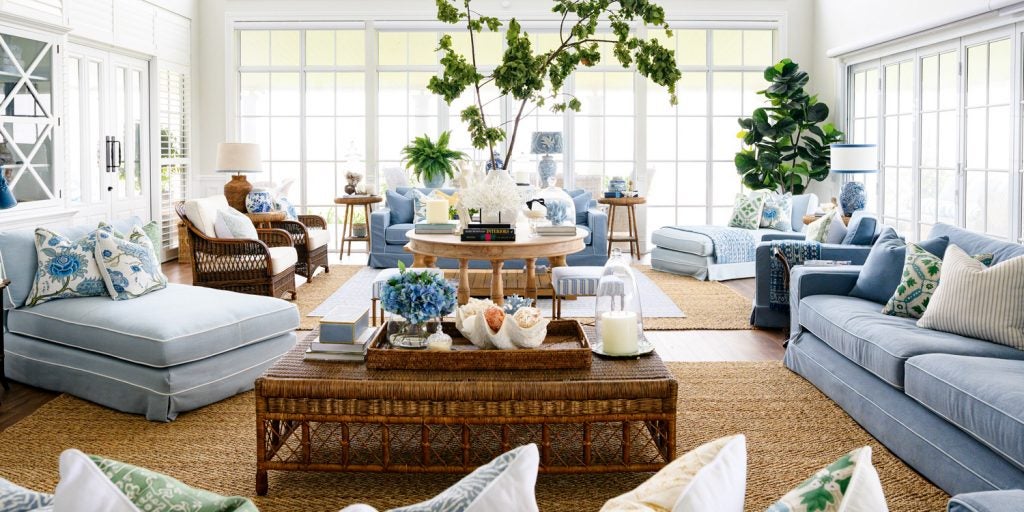 Conclusion
Hamptons style home interiors offer a perfect blend of elegance, relaxation, and coastal charm. Drawing inspiration from the prestigious Hamptons coastline, this style showcases light and airy spaces, a soothing color palette, and an array of timeless design elements. By carefully selecting furniture, lighting, homeware, and rugs that reflect this aesthetic, you can create a haven of coastal sophistication within your own home. So why not embrace the beauty of the Hamptons and transform your living space into a serene coastal retreat?