Statement Seating - How to Style an Accent Chair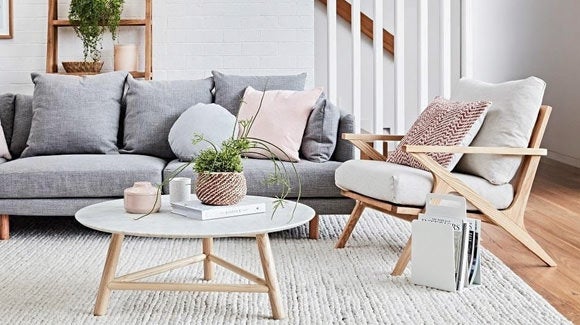 While functionality for furniture is usually paramount, some pieces exist purely to look good — enter the accent chair! A staple statement piece for many homes, accent chairs can be used to add colour, height or texture to any landscape in your home. From the living room to the bedroom, a well-placed accent chair can take a space from simple to stunning. Selecting and styling such an out-there piece of furniture can seem like a daunting task, but we're here to help you through the process.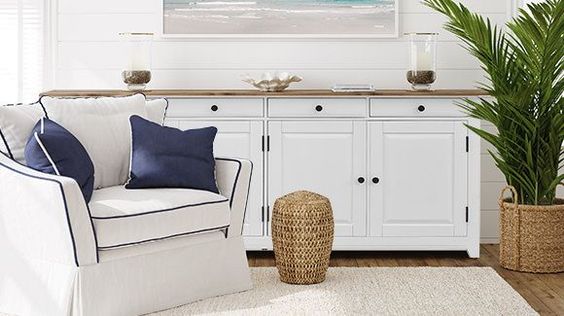 What's it all for?
Before you even start looking for your accent chair, it's important to define its purpose in your home. Are you going to have it in the bedroom as a place to pop your outfit options, or perhaps you want an extra place to perch in the living room? Maybe you're buying it strictly as an ornamental piece, in which case comfort won't factor into the equation. Whatever you choose, having a base idea of your chair's location and purpose can help inform your decision.

Stay true to your taste
The clue is in the name — an accent chair should work with your existing decor as opposed to sticking out like a sore thumb. Abandoning your taste for one piece will make your space look confused. Don't try to reverse-engineer your decorating scheme based on the chair — if you're not sure which direction you want to go in for a room, work on a theme first and pick your chair later.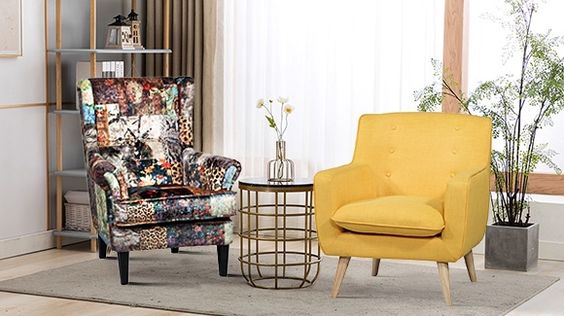 Consider your colours
This is where reading the room comes in handy! Take a look at the overall tonal scheme of the space where you want to place the chair. Is it full of warm, golden tones or cooler hues? Do you favour pastels or primary colours? Once you've figured out your vibe, use a colour wheel to play with potential clashing combinations for your accent chair. By getting a quick visual snapshot of how tones work together, you can have a better idea of what colour family to focus on when shopping for your chair. Remember not to count out neutrals — an opulent leather chair can make a great accent.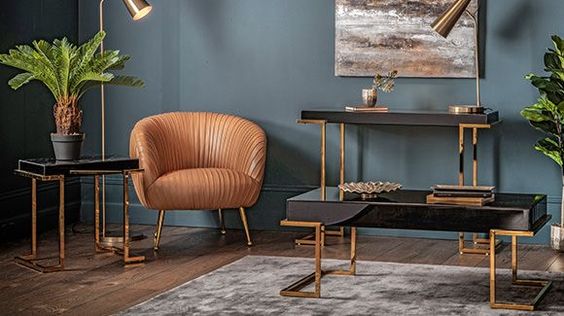 Know when to restrain yourself
There's a fine line between a piece of furniture being complementary or overpowering — so be mindful not to cross it. If a loud print is what your heart desires, you can go for it. However, something like a subtle floral or a sporadic polka-dot print gives a nod to prints without becoming too much to handle. Opting for a bold block colour will make it easier to work your accent chair into your existing decorating scheme.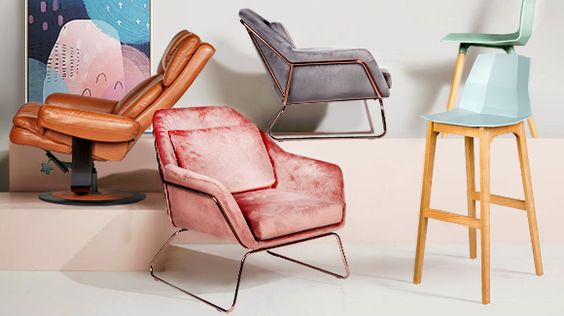 Co-ordinating can be cool
You may think contrast is the only way to roll with an accent chair, but that's not true. While picking tones from the opposite ends of the colour wheel can indeed have a striking effect, playing within your existing palette can make it pop even further. If you're already working with a quirky and colourful interior, pulling a shade from one of your favourite pieces and picking a chair to match can create a striking effect.

Create a nook
Got an empty corner? That's an opportunity for a nook! An accent chair or two can transform a bare spot into its own unique space. If you want to use the corner as a reading nook, you can incorporate a bookcase or a floor lamp for extra light. Just be sure to factor comfort into the equation — if you're going to be spending some quality time in the corner, you want something like a recliner chair with plenty of cushioning that you can sink into. A rocking chair can also add some relaxing and old-world charm to the space.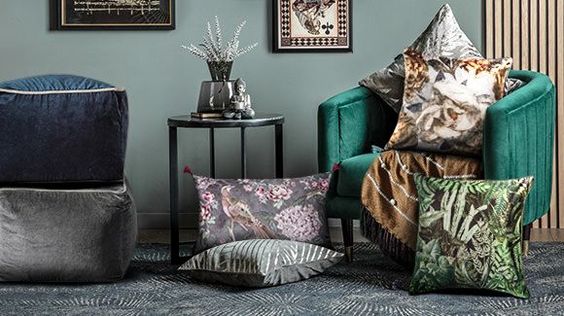 Add accessories
When it comes to making your accent chair really tie in with the rest of your decor, the right accessories are key. Using cushions or throws that connect with the colour scheme of your sofa can make the overall look more cohesive. Another benefit of throw pillows is being able to swap out the covers to change looks according to your whims — you can play with colours, textures and even comfort levels if your chair is serving a more practical purpose.

Don't be afraid
An accent chair is an opportunity to get outside of your comfort zone, so don't be afraid to make a splash! You can use your chair to add some colour to a more muted space or even further saturate a bright landscape. That being said, it's wise to keep tones throughout the room matching — deeper neutrals and richer colours make a beautiful match, while lighter neutrals play well with softer pastel tones. Shapes are also a fun way to add interest without going overboard on colour — something like a tub chair, swivel armchair or wingback chair can make a real statement.